Being Human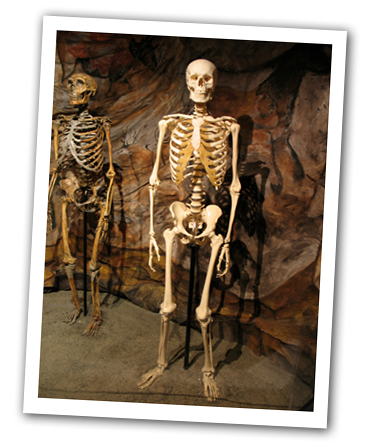 Physical anthropologists combine biological and cultural research to study how humans developed and how that history shapes our existence. The legacy of seven million years of hominin evolution impacts us in many ways, including our health, genetics, and appearance. Meanwhile, our extensive cultural development sets us apart from other animals and constantly impacts our lives.
In this introductory anthropology camp, participants will examine how physical, biochemical, fossil, and cultural evidence can be used to build a picture of how humans evolved. Labs explore early human evolution, modern human variation, and the interaction of biology and culture.
Students will:
test hypotheses about human evolution using modern anthropometric and physiological lab techniques;
investigate what Ötzi the Iceman, a 5300-year-old mummy from Italy, tells us about how our ancestors lived in the Copper Age;
analyze their own DNA to better understand human migration across the globe and identify DNA variations that played a role in our evolution; and
examine materials from the eugenics movement to learn how misunderstandings about genetic variation in modern humans were used inappropriately to engineer American society.
Being Human is for students entering grades 10-12.
Tuition is $600 and includes all materials. The workshop runs from 9:30 a.m. to 4:00 p.m., Monday-Thursday, and 9:30 a.m. to 2:00 p.m. Friday.