Backyard Barcoding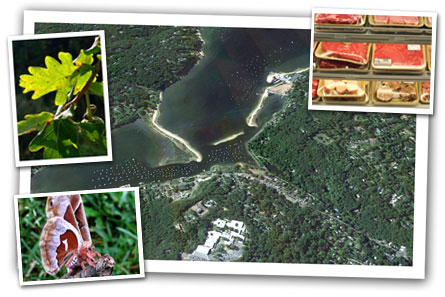 Until recently, taxonomic classification required experts who were capable of evaluating the few and sometimes subtle differences between two species. This changed with the advent of DNA barcodes, which allow non-experts to identify species in an easy and straightforward way. In this introductory camp, students will be provided with "unknown" samples from local stores, restaurants, and the great outdoors. Participants will first attempt to identify each species using traditional techniques such as morphology, then DNA barcodes will be produced to confirm if the original identification was correct. A comparison of modern DNA barcoding techniques with traditional taxonomic identification methods will highlight the benefits of combining the "old" with "new."
Students will:
extract and amplify DNA from provided tissue samples;
use computers to analyze DNA sequences and identify species of origin; and
compare traditional identification methods with DNA barcoding.
Backyard Barcoding is strictly limited to alumni of Green Genes entering grade 9.
Tuition is $575 and includes all materials. Backyard Barcoding runs Monday through Thursday 9:30 a.m.–2:30 p.m.